Theatre, animation and image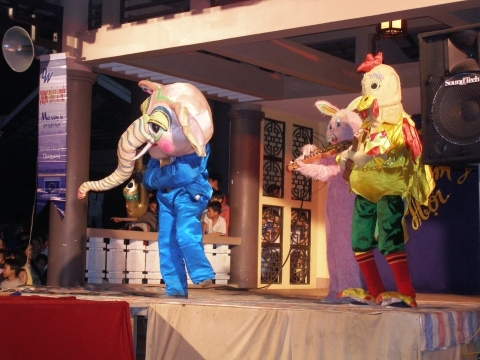 DWF uses a variety of local traditional and popular media to communicate the message that prevention is important in reducing the vulnerability of homes. Some of these ideas, like the Vietnamese legend of The Mountain King and the Water King, are traditional. Others, such as the songs and poems that are performed in commune events organised by the project, have been written by local people, often teachers, who also perform.
Children have always played an important part in the DWF animation activities, and on of the plays, "The Stubborn Mason" has been popular both in Vietnam and in 2010 in an adapted version played by children in Myanmar. You can watch the "Stubborn Mason" here!