2008 World Habitat Award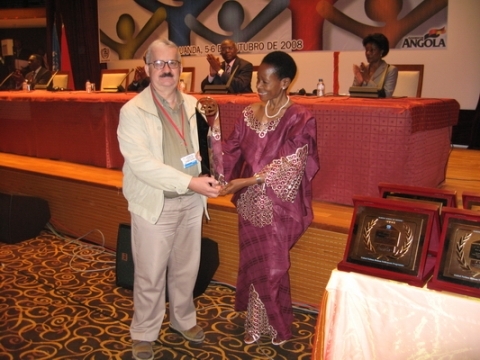 2008 World Habitat Award for the "Preventing Typhoon Damage to Housing, Central Viet Nam"
In 2008, DWF received a second World Habitat Award for its work developing and promoting "ten key points" of cyclone resistant building. Since then these have been applied not only in Indonesia, but more recently in Myamnar as part of a collaboration with Save the Children.
The BSHF citation summary reads: "This Development Workshop France (DWF) programme has worked over many years with families and local governments in Viet Nam to apply key principles of safe storm and flood resistant construction, both to existing and new homes, as well as to community buildings. Over 1,300 cyclone-resistant houses have been provided to date through the programme, with many other households choosing to use the construction techniques. Communicating these basic principles to local people is an important part of the programme. The building techniques are now being progressively adopted by local and provincial governments, as well as other NGOs and agencies, both in Viet Nam and Indonesia."