Promoting generic principles of safe construction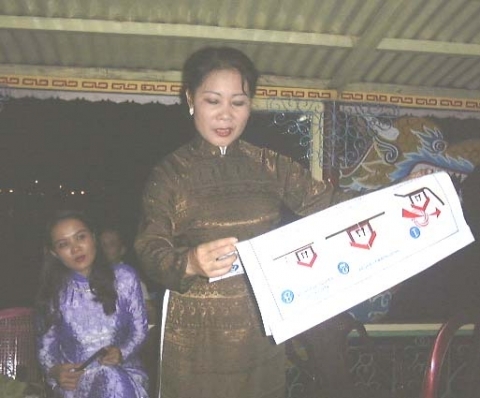 Safer building codes are an important tool in reducing the vulnerability of buildings. Applying more widespread knowledge about safe construction would significantly reduce the level of damage and destruction, loss of life and injury. The majority of building worldwide is, however, built by the informal and semi formal sector. No architect, no engineer, no technician, no codes – only families & local builders. These builders have never had any professional training, they have learnt on the job using local practice. A challenge is to get the informal sector to build safely and yet in a manner that relates to local building needs, styles and the financial resources of families.
Our experience in Viet Nam looks at the process of developing safe construction knowledge from the bottom up, and of integrating this knowledge into local standards and examples in the formal and informal sector. It bridges the gap between the realities of local building practice and the resources that can be used on the one hand, and the application of clear and practical guidelines for cyclone resistant construction on the other.
The process of integrating the principles of safe cyclone resistant construction into housing and small public building has thus been founded on
Providing rapid training to builders and community leaders about the principles of safe construction –

theory – why buildings are damaged and destroyed and what you can do about;
and practice - how to apply the principles to the local context, building systems and materials A day and half is enough to do this training.

Demonstration of the ten key principles of safe cyclone resistant construction by families through the strengthening of their existing homes and the integration of these principles into new home building;
Testing by the impact of typhoons hitting central Viet Nam;
Validation of this local experience by the Provincial Department of Construction.
Achieving standards based on generic principles of safe construction that can be applied to all local construction.
The same approach has been applied in Myanmar (Burma) by DWF, and adapted for earthquakes in Indonesia. These two approaches have been combined for Haiti in 2010 where there is the risk of both cyclones and earthquakes. See the posters used in publicising these principles.
Click here for the ten key principles of cyclone resistant construction
Click here for the key principles of earthquake resistant construction.
Click here for the combined earthquake and cyclone principles.