Programme 716 (Safe house in central Vietnam)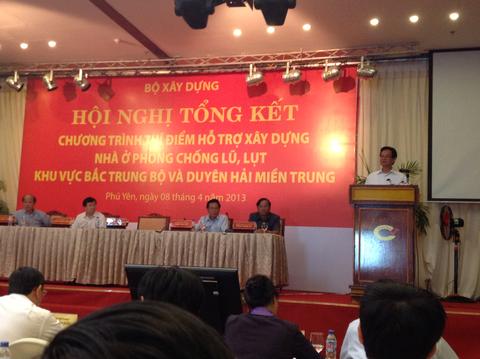 On the 8th April 2013, in Phu Yen, the Vietnamese Prime Minister Mr Nguyen Tan Dung made an important statement to confirm the intention of the Government to extend and develop the Programme 716 of safe house in 14 provinces, to 60 000 families.
DWF was invited to attend to the meeting, as implementing a programme of support to the Ministry of Construction (DIPECHO project funded by ECHO/EU).
During their speeches, the Minister and the Vice-Minister of Construction said their high appreciation of the support of DWF.